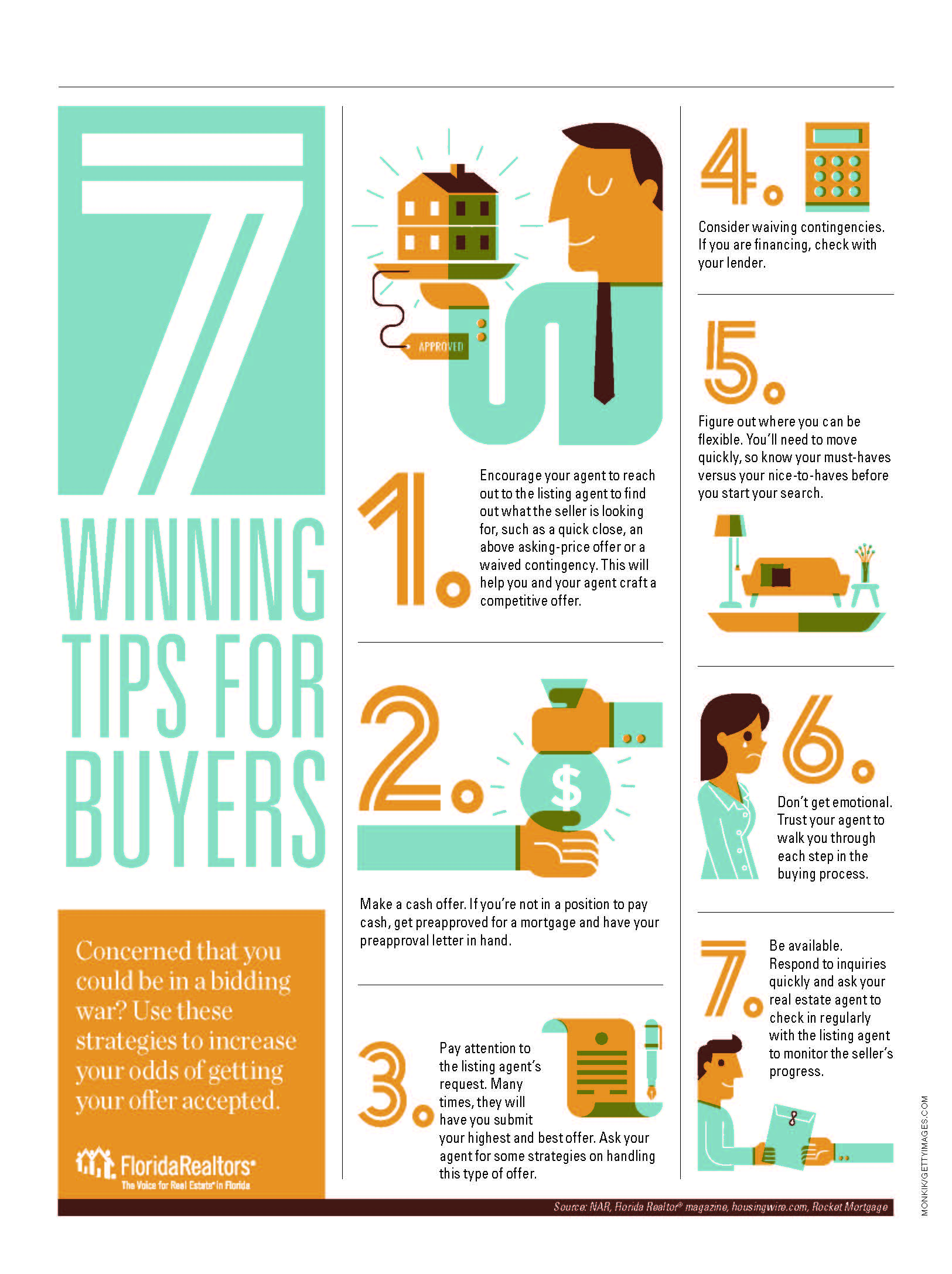 7 WINNING TIPS FOR BUYERS
Concerned that you could be in a bidding war? Use these strategies to increase your odds of getting your offer accepted.
1. Encourage your agent to reach out to the listing agent to find out what the seller is looking for, such as a quick close, an above asking-price offer or a waived contingency. This will help you and your agent craft a competitive offer.
2. Make a cash offer. If you're not in a position to pay cash, get preapproved for a mortgage and have your preapproval letter in hand.
3. Pay attention to the listing agent's request. Many times, they will have you submit your highest and best offer. Ask your agent for some strategies on handling this type of offer.
4. Consider waiving contingencies. If you are financing, check with your lender.
5. Figure out where you can be flexible. You'll need to move quickly, so know your must-haves versus your nice-to-haves before you start your search.
6. Don't get emotional. Trust your agent to walk you through each step in the buying process.
7. Be available. Respond to inquiries quickly and ask your real estate agent to check in regularly with the listing agent to monitor the seller's progress.
Source: NAR, Florida Realtor® magazine, housingwire.com, Rocket Mortgage